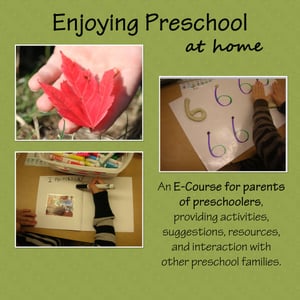 $

49.00
An E-Course for parents of preschoolers, providing activities, suggestions, resources, and interaction with other preschool families.
This is a 6 week, interactive E-Course, with a forum for parents to share ideas. Videos will be emailed weekly.
Once you register, please send me an email at [email protected]. Let me know a little bit about your preschooler and yourself, as well as what you are hoping to gain from taking this course. I will use your email address to communicate throughout the course.